Hvad er et erhvervs VoIP?
Denne løsning gør det nemmere for virksomhedsejere at ringe til kunder, foretage salgsopkald og samarbejde med deres team om forretningsopkald. Erhvervs VoIP telefontjenester tilbyder typisk avancerede funktioner som f.eks. skærmdeling, videomøder og transskriptioner af talebeskeder ud over grundlæggende taleopkald. Da erhvervs VoIP-tjenester har mange forskellige funktioner, er det almindeligt at betale for yderligere specielle funktioner.
I modsætning til forbrugertjenester kan en virksomheds VoIP-udbyder investere mere i at opbygge og vedligeholde et sikkert VoIP-netværk. Derudover har de bedste VoIP-tjenester til virksomheder en tendens til at tilbyde et højt niveau af kundesupport. Virksomhedsejere har jo ikke råd til at miste kontakten til medarbejderne, især når de arbejder eksternt.
Hvordan kan man vide, om ens virksomhed passer godt til erhvervs-VoIP?
Før du bruger erhvervs VoIP-tjenester til at håndtere alle dine telefonopkald, er der et par punkter, du skal huske på. Først skal du tjekke, at du har adgang til en højhastighedsinternetforbindelse. Du har muligvis en kabel-, DSL-, satellit- eller fiberinternetforbindelse i traditionelle kontormiljøer. Det er dog også vigtigt at tjekke med dine eksterne teams. Spørg dem, om de har internettjeneste med mindst 5 megabit download- og uploadhastighed, så du kan bruge videomøder.
Nu kan du overveje et par af de fordele, der er tilgængelige fra erhvervs-VoIP-udbydere sammenlignet med traditionelle erhvervstelefontjenester.
features – Business VoIP providers are known to offer unlimited calling across the country. However, there are many other advanced features to consider. For example, an auto-attendant feature makes it easier to answer calls that come in during evenings and weekends. Some providers also deliver voicemail transcription (i.e., the system converts a voicemail to text).
cost savings – Depending on the features you choose, business VoIP providers can offer significant cost savings. Compared to traditional business services, you can save 20-50%. The cost savings could be even higher if you make a lot of international calls.
options for small businesses – Some business phone service providers offer unified communications, video meetings, and team messaging. These advanced features are typically available through expensive plans. An enterprise phone service is not a good fit for a small business focused on cost savings. That said, business VoIP phone systems are still an excellent choice for many small businesses because of their low cost and flexibility.
Hvordan kan virksomheder drage fordel af VoIP-tjenester til virksomheder?
Der er ni aspekter, virksomheder drager fordel af ved at bruge en VoIP-tjeneste til virksomheder. Nogle af disse fordele er tilgængelige via traditionelle analoge telefoner, men de fleste er kun tilgængelige på VoIP-opkald.
Make as many calls as you want with unlimited calling features. VoIP services are a cost-effective choice for companies that rely on making calls, including outgoing calls to customers. You can often get unlimited domestic calling to anybody in the country. International calling rates can be as low as a few pennies per minute.
Stay connected with other teams. Staying organized in the age of remote work is more manageable with business VoIP services. You can use conference calling with your customer service teams, sales teams, and other company parts.
Use screen sharing to improve understanding. Verbally describing a process isn't always the right approach in business. Some of your employees might prefer to see diagrams, charts, or other visual aids.
Deepen your connection with video meetings. Some business VoIP plans include support for video meetings with groups and video calls. Communicating by video is a powerful way to enrich a conversation with an employee or customer. You might find it easier to understand the other person's thoughts and feelings and connect better with them. Some VoIP plans let you invite 10, 20, or even 100 participants to a video conferencing session.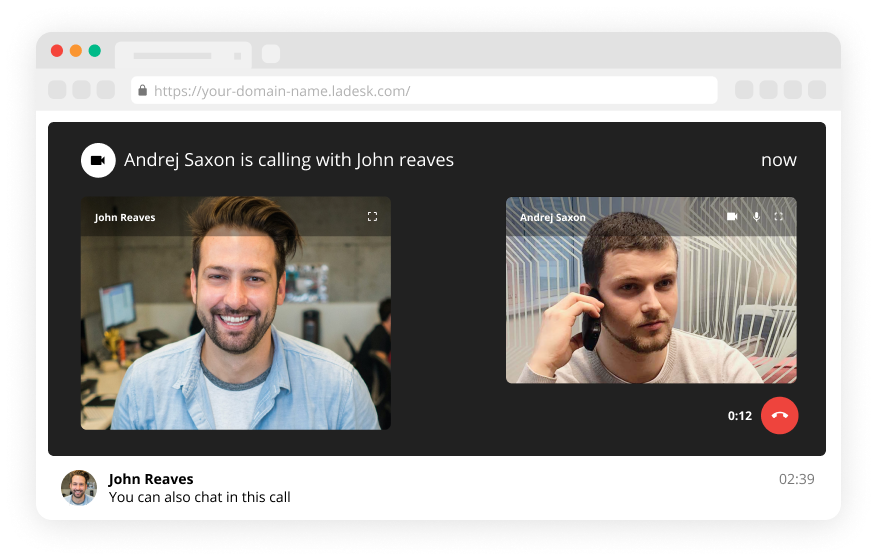 Get quick answers with team messaging. Newer VoIP plans include a team messaging (also called instant messaging) feature. This is a helpful way to communicate with your team. After all, spending 10 minutes looking at calendars to set up a conference call doesn't make sense in every situation.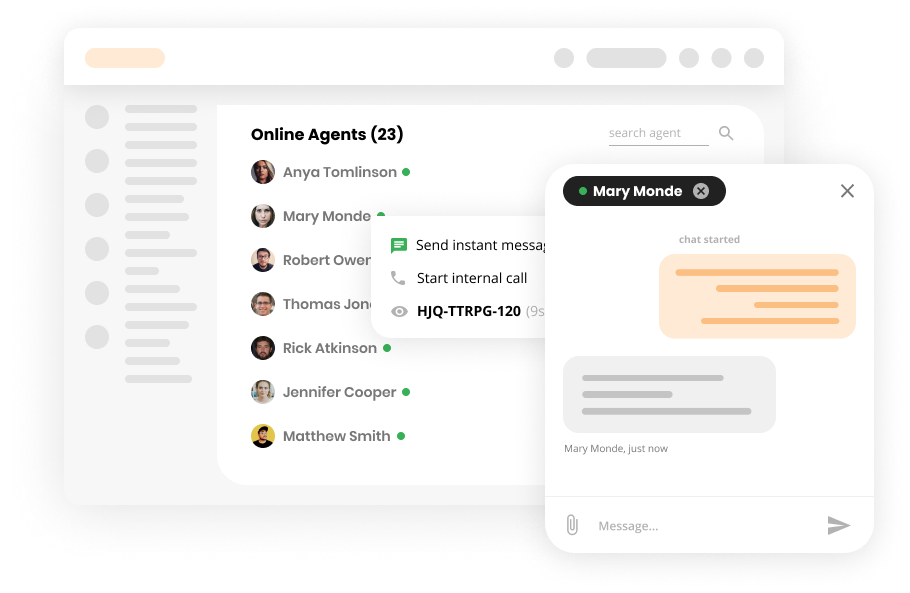 Voicemail. It is a standard feature in today's business VoIP technology, even on a basic plan. To boost business productivity further, look for voicemail to email features. Reading a transcribed voicemail can be easier than listening to a recording.
Apps with video. These are a great choice if you have an Internet provider that offers fast broadband services. For instance, you might invite your ten best customers to a video call to reveal a new product you're working on. During the video meeting, you can use screen sharing to demonstrate the idea and get their feedback. Some apps with video will even let you share control over your screen. This is a powerful tool to boost engagement.
Scalability. Unlike most mobile phones, it is easy to add or remove users from your VoIP service. That is valuable because you can add users to your contact centers at busy times and then cancel those accounts later if they are not needed.
Routing. Midsized businesses and larger companies get a lot of incoming calls to manage every day. Routing calls to the right person or department helps to provide better service to your customers.
Hvordan vælger man den bedste VoIP-udbyder?
Der er et par faktorer, du skal huske på for at sikre, at du får det bedste tilbud.
flexibility – Some providers may require you to sign up for annual plans to get the best deal on their enterprise tier. In contrast, the lowest tier may let you cancel at any time but provide fewer features. Remember that you can mix and match between plans. You might use a higher-end option (i.e., the enterprise or professional tier). In contrast, the lowest tier may be a good choice for departments with fewer calls.
mobile device support – Many of your employees might like the option to work remotely. To support this need, look for a provider that offers mVoIP phone apps or can make calls from multiple locations without buying an office phone.
integrations – LiveAgent integrates with popular business software like Salesflare, Pipedrive, Highrise and Gmail, and many others. Choosing a business VoIP provider that integrates with your software can save you time every day.
monthly minutes – Some VoIP providers offer unlimited minutes on domestic calling. Before signing up, think about your calling needs. If you regularly call customers in other countries, you might need a plan with international calling.
other powerful features – Larger companies might need the capacity to offer online meetings, unlimited extensions, and other capabilities that go beyond typical VoIP features. This is usually the case if you have a range of different teams (e.g., sales, customer service, accounting, etc.) who all need an office phone.
Husk, at hver VoIP-udbyder bruger forskellige ord til at beskrive deres tjeneste. En virksomhed kan bruge udtrykket "virksomhedsniveau" for den hurtigste service. Et andet firma tilbyder muligvis et "hastighedsniveau". Da der er mange forskellige udtryk, er det vigtigt at se nøje på den månedlige takst og de præcise funktioner.
For at udvikle din shortliste over VoIP-telefontjenester til virksomheder, skal du begynde med brancheanmeldelser som PC Mags anbefalede Voice Over IP-systemer. Du vil se tilbud som Ooma Office, RingCentral, og Cisco.
Hvordan opsætter man et VoIP-system?
De specifikke trin til opsætning af et VoIP-forretningssystem varierer. For eksempel vil indstilling af RingCentral MVP være anderledes end opsætning af LiveAgent. Når det så er sagt, er der et par generelle fælles punkter, der gælder for alle VoIP-systemer.
Internetforbindelse
Kvaliteten og hastigheden af ​​din internetforbindelse er afgørende for VoIP-opkald. Kontakt din internetudbyder og fortæl dem, at du skifter til en Voice over Internet Protocol-tjeneste. For at opnå den bedste stemmekvalitet skal du muligvis opgradere din internetforbindelse eller købe en nyere trådløs router, der understøtter WiFi 6.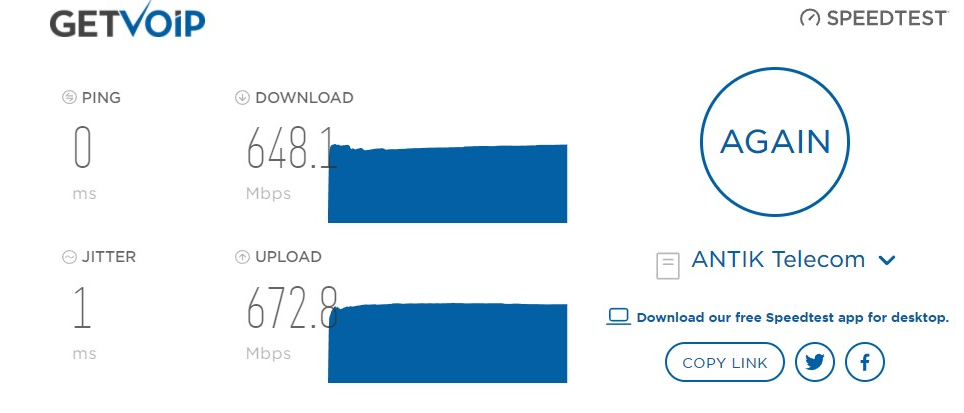 Planlæg Voice over Internet Protocol-installationen
Dit næste skridt er at planlægge installationen af ​​din nye internettelefontjeneste. Det kan kræve nogle tests for at opnå den bedste stemmekvalitet, så giv dig selv god tid. Du kan vælge at planlægge installationen i weekenden for at minimere forstyrrelser i virksomheden. Hvis du mangler intern IT-ekspertise, så spørg din internettelefonudbyder, om de tilbyder installationstjenester. At betale for denne mulighed er nogle gange en god idé i større virksomheder.
Kommunikere med medarbejdere
Send en e-mail til dine medarbejdere for at gøre opmærksom på det nye system. Hvis der er væsentlige nye funktioner som virksomhedstekstbeskeder, skal du fremhæve dem i din e-mail. Planlæg et par træningssessioner for dine medarbejdere. Moderne IP-telefoner er fyldt med ekstra funktioner, og det tager tid at lære at bruge dem.
Opdater undervisningsmateriale
Nu hvor du har bedre virksomhedskommunikationsværktøjer skal du opdatere dine træningsdokumenter. Forklar for eksempel, hvordan visse funktioner fungerer (f.eks. vi bruger den automatiske assistent på flere niveauer til at administrere indgående opkald fra kunder).
Choose the right fit for your business
Among other useful features, LiveAgent also integrates with plenty of VoIP providers, giving you the option to pick the right one just for you. Want to see for yourself?
Frequently asked questions
What is a business VoIP?

Business VoIP is a business communications tool that makes it easy to make calls and receive calls. In many cases, business VoIP is lower cost than a traditional business phone system. Business VoIP plans often provide unlimited calling and advanced features like screen sharing or video meetings.

How does business VoIP work?

Business VoIP works by converting your words into digital signals which are transmitted through the Internet. Behind the scenes, business VoIP providers use various methods to make sure you have high-quality calls. All business VoIP users need high-speed Internet access to use the service effectively.

How to know if your company is a good fit for business VoIP?

Almost all businesses are a good fit for business VoIP. There are only two situations where a business might not want to switch to VoIP. A company that lacks reliable Internet access, or companies that are not ready to implement of newer technologies.

How can companies benefit from business VoIP service?

There are many benefits available by switching to a business VoIP service. For example, you can avoid the additional charges that traditional phone companies apply for long phone calls. Most business VoIP service providers include either unlimited minutes or inexpensive calling rates. Finally, business VoIP services sometimes include support for video meetings and call management so you can stay productive.

How to choose the best business VoIP provider?

Start by looking at the technology your team uses every day. For example, if you use Gmail and Pipedrive, LiveAgent is a good fit because it integrates with these technologies and dozens other apps. Read industry reviews and ask your colleagues for tips. Keep researching until you identify two or three potential providers for your shortlist.

How do I set up a business VoIP system?

The specific technical steps vary with each Internet service provider. However, there are four general steps you can follow after you select a VoIP system. Step one is to check that your Internet connection can support VoIP calls. Step two is to plan and schedule the VoIP installation. In step three, you will infirm your employees about the new technology. The final step is to update your training material.
Expert note
<p>Erhvervs VoIP er en avanceret kommunikationsløsning til virksomheder med funktioner som skærmdeling, videomøder og mere, der giver nem adgang til kunder og teammedlemmer.</p>

Andrej Saxon
Sales manager